Matt McCall has launched a new marketing campaign The McCall Report featuring something called "V2G". Find out more about Matt McCall's 10X Hidden EV Play here…
'SELL THIS POPULAR STOCK IMMEDIATELY'
I am sure you see stock market predictions everywhere you look. In Matt McCall's 10X Hidden EV Play, he is showing us a rare market phenomenon that allows you to pinpoint exact moment a group of stocks could start to surge higher.
Matt is confident that he has found something that has an incredible room for growth. It will rise in any market because it is part of a brand-new, world-changing technology.
You probably think that you have already heard this story and it is already too late. Give Matt a chance because if you ignore it, later you might look back with regret.
---
— RECOMMENDED —
Most Important Stock Warning ALL YEAR
2022 has been a tough year for investors, but that stops today. Especially for you. Tune in now to hear from a chief analyst on how to survive and even thrive in today's turbulent market… including a bold new prediction you won't hear anywhere else.
---
Matt McCall's Real Secret To Make Millions
Matt McCall says he likes to get in early when he can. But he does not speculate on risky startups that may or may not make it.
Instead, he looks for specific signs, trends, or disruptions…. like Amazon in 1997, or Netflix in 2014.
Sometimes he even waits until they already rise hundreds of percent. And then he gets in.
Matt's REAL secret to making millions in the stock market is to stop worrying about being first one in. Don't worry that you missed the biggest gains.
You can still make a lot of money if you can spot the SWEET SPOT and get in right before it goes mainstream.
He has done this many times before, making 10X or more each time.
In his presentation Matt McCall is showing us what he calls "the perfect setup that you can get in investing."
It does not happen often. Based on his experience, it could happen a handful of times a decade. If you are lucky.
This is because ALL biggest market moves follow the same pattern.
They all start with an inflection point.
Think about Apple, back in 2007 when Steve Jobs had just presented the first smartphone.
As you remember, it became the cover story everywhere. At that time maybe you thought there was no way Apple could outperform Blackberry.
Keep in mind that Apple's shares were already 4,475% up since their IPO. By the end of 2018, their sales went from 1.39 million to 217 million.
Those who bought Apple at the iPhone's debut saw the price up another 3,215%.
Matt's point is that the first wave of gains can be incredible. But disruptions don't stop by the time they go mainstream. They keep going. And the best companies (and their investors) can ride that surge for years.
And we get to the point that every big breakthrough trend has the same pattern.
Technologists call it an "S-curve". It looks like an elongated S:
Source: stansberryresearch.com
We cannot emphasize enough how valuable is this tool in a tech investor's arsenal.
When you ask Matt what his secret is to find 40 ten-baggers, and over 300 winning picks. His answer is that it pretty much comes down to understanding the S-curve.
In his presentation he gives few examples how by understanding this pattern you could of seen huge gains on eBay, Facebook, Booking Holdings, and more.
And it seems so obvious that it is getting frustrating for the rest of the people that missed out on gains and opportunities like that.
But this was in the past. Matt McCall wants to make sure we don't miss the next one, starting today.
Matt McCall's Next Great Disrupter
This technology is currently at the perfect inflection point in the S-curve. Matt thinks that we are just now reaching the explosive slope where everything changes.
Today, 153 units are sold every minute. Soon it will be thousands.
But the true catalyst making the steep slope on this S-curve is a major shift in policy that will affect every American.
It started back in December, and it is about to change everything.
Investors who make the right moves TODAY have a chance to make 1,000% gains or more in the coming months and years.
Law 110-140 mandates car manufacturers must keep their fleet of vehicles within certain mile-per-gallon standard.
To improve carbon emission, President Biden has changed the standards.
By December 2026, auto makers must meet a fleetwide average of 55 miles per gallon for cars and light trucks.
That kind of improvement in fuel efficiency hasn't happened in the last 40 years combined!
Matt believes that this is the inflection point!
Some of the most powerful companies have a huge economic incentive to ramp up their electric vehicle sales. It is not about "cool eco-friendly" options anymore.
Wall Street and Silicon Valley are jumping into EV plays! They poured $28 billion into EV companies in the last 24 months.
Regular people don't know where exactly to put their money. Many of them will make critical mistake.
Because you should not invest in Ford, or GM, or even Tesla. These are huge companies whose stocks would take years to double.
Matt has a short list of small companies that make achieving 55 miles-per-gallon possible.
The Company Powering the EV Revolution
The success of EVs could depend on the brand-new tech innovation called "V2G". Looks like the biggest EV manufacturers are in a rush to implement this technology.
Matt believes that V2G is going to be the top story of 2022. The best part is that it is still at the early sweet spot.
---
— RECOMMENDED —
The Biggest Commodity Bull Market in History?
"Commodities will be THE trade of the coming decade," says the senior analyst behind 24 triple-digit winning recommendations. And it's not just because they're among the best ways to BEAT out-of-control inflation… but because they're at the beginning stages of a massive cycle – one that could hand you quadruple-digit gains if you get in now.
He details his No. 1 favorite commodity play, right here.
---
What Is Matt McCall's V2G Technology?
It's an incredible new tech that meets the needs of drivers… and could solve the imminent energy crisis.
Countries like UK, the Netherlands and Denmark have already started implementing V2G.
Probably you are already familiar with this new tech that could solve the energy crisis.
It's turning EVs… simple cars that sit unused for 95% of the time… into mini power plants.
Just imagine: Instead of paying for gas… you could actually get paid for what powers your car?
That's exactly what this company has managed to achieve.
In fact, in Europe, this company's V2G technology was used to sell energy stored in EVs back to the grid at peak times.
Yes, people in Europe can actually SELL the power in their own car while it's sitting…
In fact, the average money an EV owner made off one vehicle… was nearly $2,800.
If any EV manufacturer wants to offer this "mini powerplant" capability to their customers, they will have to get it through this company. Because it owns the intellectual property to the most advanced energy-share platform.
This company already has partnership with Toyota. A contract was signed recently with the fourth largest battery maker in the world to produce 5,000 batteries with V2G technology built in.
Matt believes that soon every car manufacturer will need to make V2G tech a feature in their vehicles.
Of course, there is always a risk, and you should not invest more than you are willing to lose. But after everything Matt McCall shares in his presentation, this looks like a rare moment.
He makes it clear that despite the risks and caution you should take, this is as sure as it gets in the world of investing.
---
— RECOMMENDED —
A New Way To See Which Stocks Could Double Your Money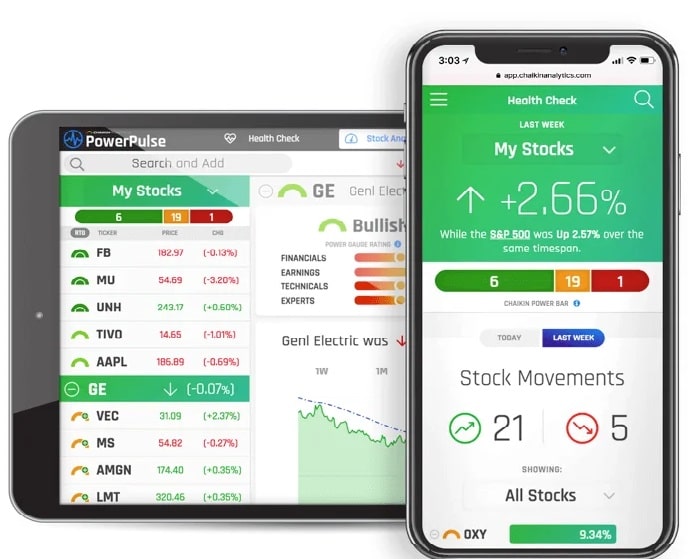 We want to give you FREE access to the Power Gauge system ($5,000 value).
Claim FREE access to The Power Gauge Here
---
How to Invest Into Matt McCall's V2G?
Here is what Matt McCall recommends you do first:
Step#1: Own the company behind the 10X Hidden EV Play.
This company has found a way to revolutionize a whole new industry. This new industry could be worth over $6.4 trillion
Matt put together everything you need to know about this important stock in his report called: The 10X Hidden EV Play.
In this report you will learn:
What is exactly their V2G tech and how it is different from anything else.
How Law 110-140 is driving EV adoption.
Why this V2G company could soar more than 1,000%.
Are they ready to expand their business?
The name and ticker of the company behind V2G and how much you should pay for it.
What are the next steps?
You can get a hold of this report by subscribing to Matt's new research service called The McCall Report. Normally it costs $199 per year.
Step #2: Stake Three Early Claims in the EV Boom.
Nearly every major car company in the world has announced their intention to transition to battery-powered vehicles.
Climate change concerns are part of it but the real reason of this change is cheaper energy storage. Yes, Batteries.
The demand for efficient battery tech is expected to grow over the next two decades.
This means that you must own the top companies on McCall's list that will take over the EV space.
You can find all details in the two bonus reports:
Bonus report 1: The Four Must-own Companies Powering the Battery revolution
Bonus report 2: America First: One Little-Known Stock to Buy Right Away and Revive the American Economy.
Beyond batteries there is one company that is supplying all the top EV manufacturers with critical parts. No matter who wins the EV race, this company and its investors will see huge profits.
What's Included with The McCall Report?
You can access all three reports for 75% off the normal price. Using this link for short period of time the price for The McCall investment research report is only $49 per year. You will receive:
The 10X Hidden EV Play report
Bonus Report #1: The Four Must-own Companies Powering the Battery Revolution
Bonus Report #2: America First: One Little-Known Stock to Buy Right Away and Revive the American Economy
1-year access to model portfolio of Matt's favorite stocks, including the basket of EV stocks that he expects to soar in the incoming years.
Copy of The McCall Report Investor Handbook ($199 value). This will be your guide to Matt's extraordinary investment strategy and tips how to apply it to your money.
Video Updates from Matt – Every quarter Matt will go live for an hour-long video update for his subscribers.
For more information about Matt McCall's track record, visit their Details & Disclosures page. He proudly shares incredible track record. He does not hide their losses.
With The McCall Report you will get access to his predictions and updates every month.
The McCall Report Refund Policy
You will have 30 days to decide if his work is right for you. If not, they will send you full refund. You can keep everything you have received for free.
Bottom Line: Should You Join?
There is a great potential here for outsized returns with minimal risk.